Tokyo Dome


Creation date : Mar.12, 2013
Tokyo Dome is baseball stadium, but big concert will be held in Tokyo Dome often.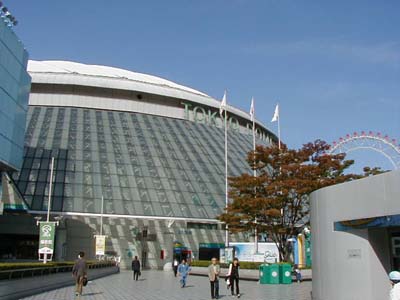 [PR]

Sorry! Explanation of Tokyo Dome seating charts is in the make. Please check Official website, and see below image and Japanese page in this website.
1. Direction
The nearest station to Tokyo Dome is Suidobashi station on JR Sobu Line and Toei Mita Line (subway).

Others, you can use Korakuen station on Marunouchi Line and Namboku Line, or Kasuga station on Toei O-edo Line and Toei Mita Line.
You can check railway route in : JR-East Official website and Tokyo subway.
2. Seating charts guide
There are four sections, Arena seats (Ground floor), First floor of stands (Lower level), Second floor of stands (Upper level), and Balcony seats in Tokyo Dome.
Below is the general layout of seat. You can check where is your seat in this chart and stage view from your seat.
3. Information
[PR]